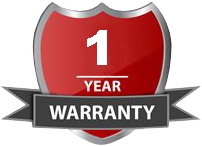 SPV warrant all special vehicles and equipment we supplied are manufactured with mature technology, nice workmanship, under strict quality control. They are free from defects in workmanship and material. With correct use and normal maintenance, you will enjoy a happy service on your vehicles or equipment as below:

★Function Life

The vehicles are expected to be functioning 10 (ten) years with availability of spare parts.

★Warranty

The customers can enjoy a maximum warranty period of 12 months or 25,000 kilometers, whichever comes first, from shipment date on Bill of Lading.

During this period, if any failure, we will send replacement parts and components to customers by DHL, UPS, FEDEX, or other courier, or by air, or by sea shipping, free of charge. Normal wear or fast consumables are excluded.

After this period, the parts can be provided at cost price.

This warranty does not cover damage due to improper use, accident or misuse or damage due to any unauthorized services.

If the goods are determined to be defective in materials or workmanship, we will, at our option, repair or replace the goods.

★Technical Support

For our supplied products, you can forever enjoy technical support whatever by phone call or email. We will respond aggressively to provide a prompt solution.

★Onsite Training

On-site training could be executed if this term is included in the contracts agreed.

★Onsite After-sale Service

We can assign our engineers to stay at destination countries for onsite after-sale service if this term is included in the contracts agreed. Even service workshop and spare parts center could be built if the order comes to certain quantity.

★After-sale service Center

After-sale service hotline: +86-139 9787 9955, +86-189 18935361, +86-139 9787 1180
Add.: Economic Development Zone, Suizhou City, Hubei Province, China.
Email: spv@spv-vehicle.com, irene@spv-vehicle.com
(Note: For efficient troubleshooting, please send us clear breakdown pictures and detailed descriptions, so that we can fix the problems and troubleshoot quickly.)

Any question in reading this manual, please contact the after-sale service center. The right of final interpretation belongs to Shanghai SPV Special Vehicle Co., Ltd.