SPV got an order from Philippines for one automatic scissors lift truck ISUZU. This truck will be used in airport, so it should be automatic gearbox.
For this scissor lift truck, the platform size is 3400 x 2030 mm, and the load capacity is 1 tons. At sides of upper platform, we assembled rubber bumpers according to client's requirements.

On top platform, dismountable stainless steel handrail is set to guarantee safety. And there is an emergency pump in case of engine breaking down situation.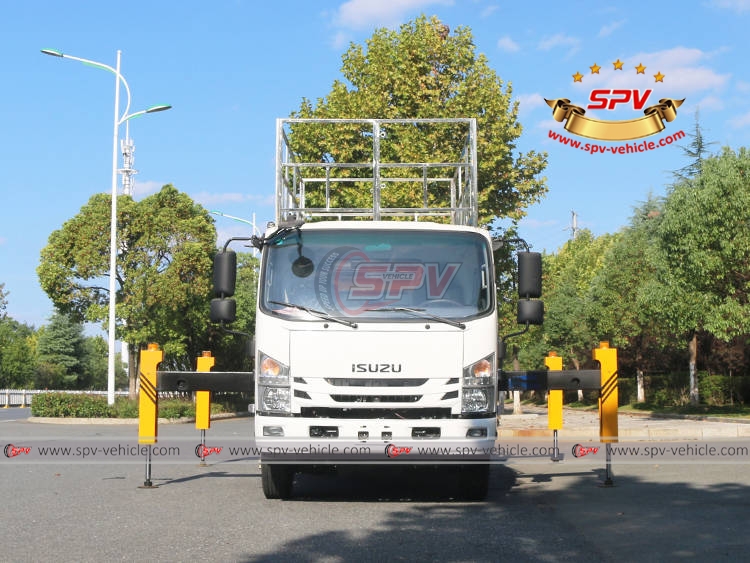 Front view of
Scissors Lift Truck ISUZU(Max. Lifting Height: 9 M; Automatic Gearbox)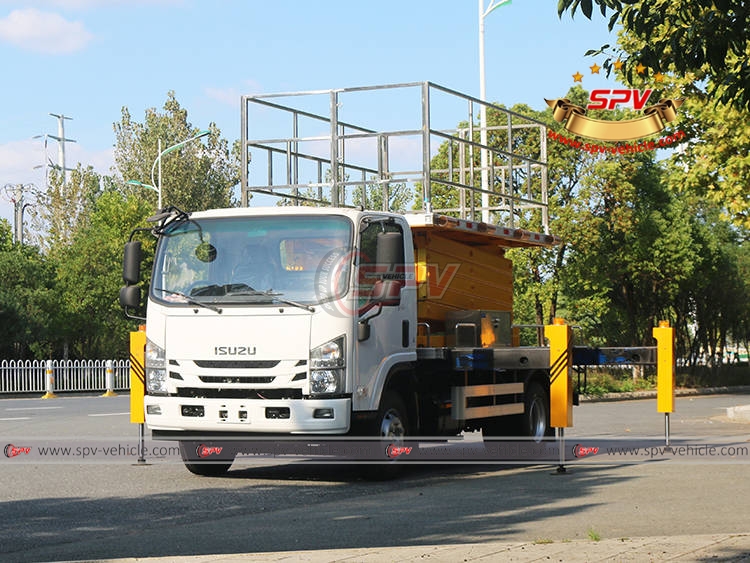 Left Front view of
Scissors Lift Truck ISUZU(Max. Lifting Height: 9 M; Automatic Gearbox)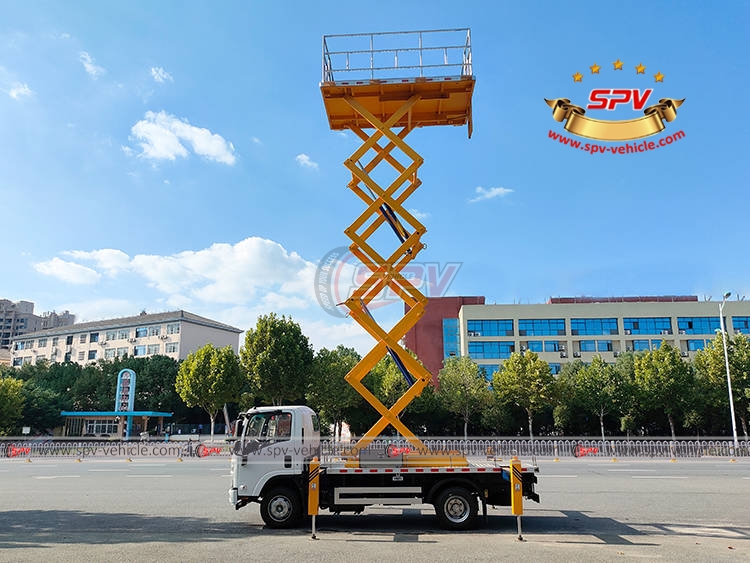 Left Side view of
Scissors Lift Truck ISUZU(Max. Lifting Height: 9 M; Automatic Gearbox)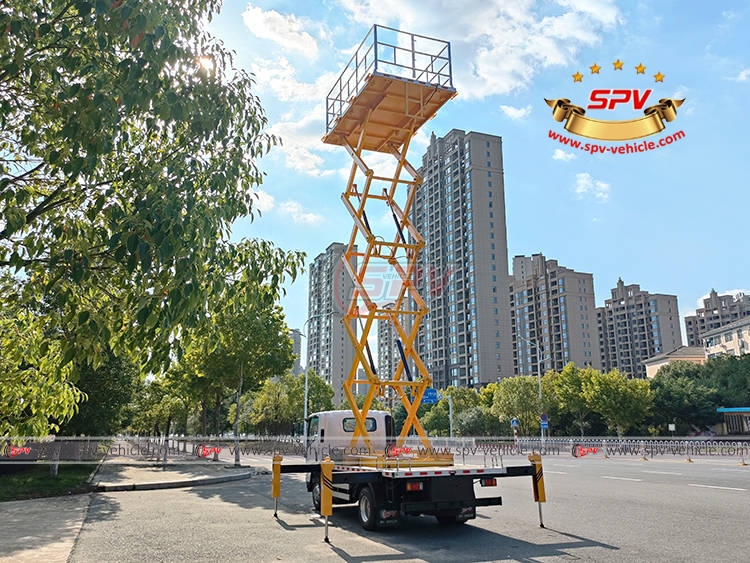 Left Back view of
Scissors Lift Truck ISUZU(Max. Lifting Height: 9 M; Automatic Gearbox)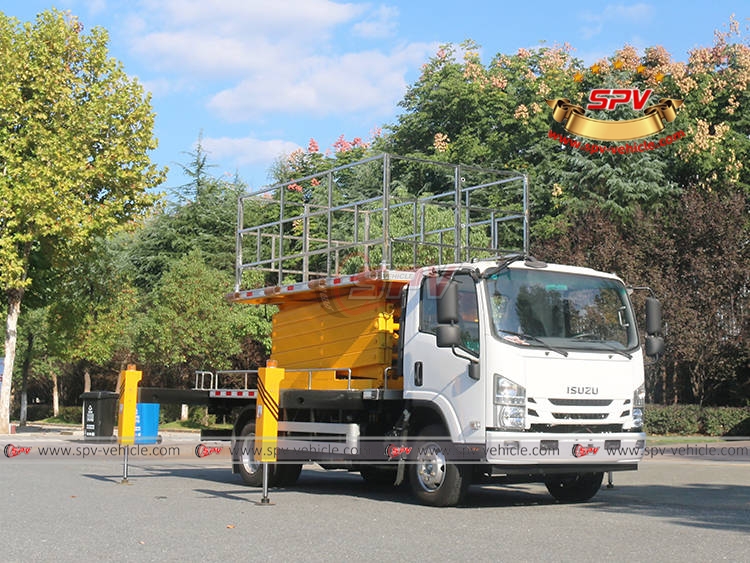 Right Front view of
Scissors Lift Truck ISUZU(Max. Lifting Height: 9 M; Automatic Gearbox)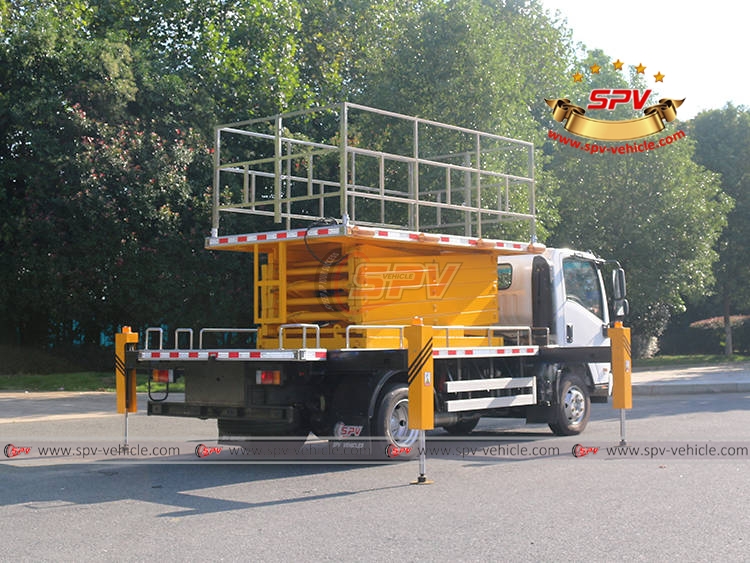 Right Back view of
Scissors Lift Truck ISUZU(Max. Lifting Height: 9 M; Automatic Gearbox)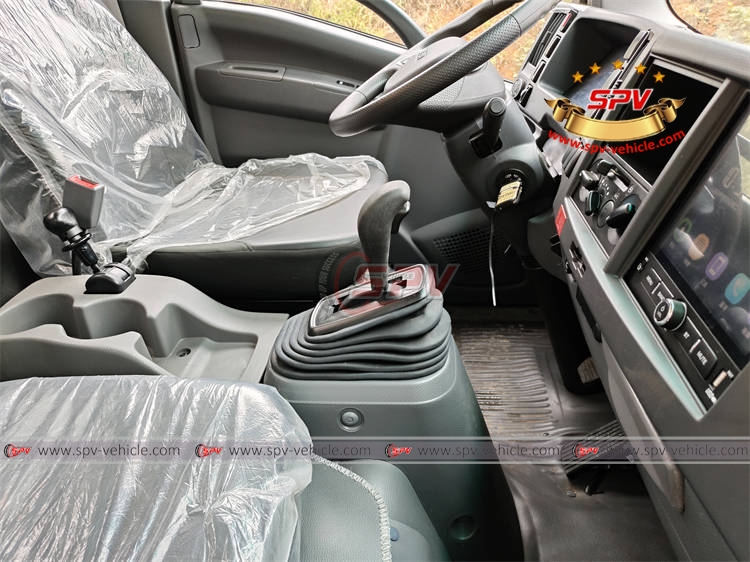 Scissors Lift Truck ISUZU(Max. Lifting Height: 9 M; Automatic Gearbox) - Inside Cabin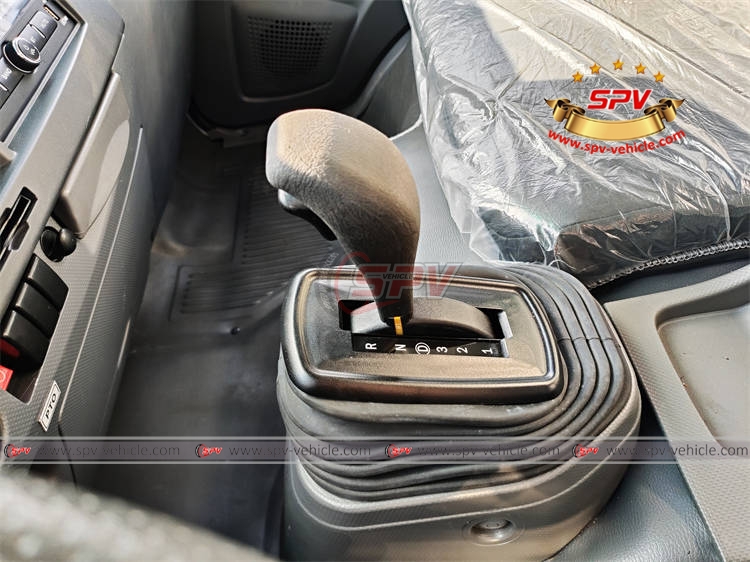 Scissors Lift Truck ISUZU(Max. Lifting Height: 9 M; Automatic Gearbox)