SPV loyal Brunei client placed repeat order of 11 CBM garbage compactor SKD in Jul, 2023 and we finished production in August.

SPV got this first order of 2 umits of garbage compactor bodies(11 CBM) in Octomber, 2019. They will use right hand drive Mitsubishi chassis to mount 10 CBM garbage truck body.

For these 11 CBM garbage compactor bodies, as clients want to mounted on Mitsubishi chassis which wheelbase is only 5080 mm, our engineers spent lots of time on designing as usually the wheelbase should be 3950-4500 mm. We always made the best choice to guard good qaulity. For the multi-way valve, we adopted Italy brand which is super durable.

As there are many kinds of bins in Brunei, we designed the bin lifter to be multi-functioned. It could lift 120-240 L dustbins with comb, 660 L-1100 L dustins with trunnion and 150L steel round bin.

Afer we finished the whole bodies, we mounted them onto our chassis to test the function. Then we disassembled the tailgate and the bin lifter to make sure the whole unit could be put into 40" HQ. It's very difficult job to put them into container as they are not regular objects. Thanks to our loading team, they loading them with crane and forklift truck successfully.

** To Brunei in Aug. 2023 - 11 CBM Garbage Compactor Body **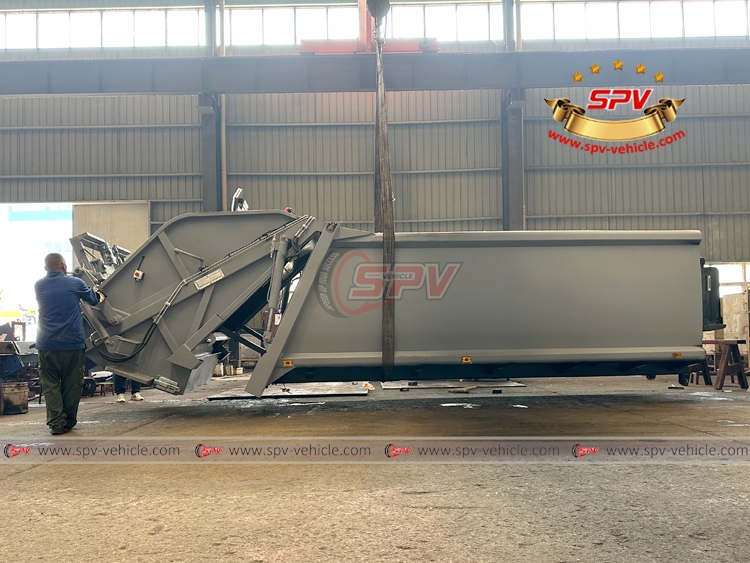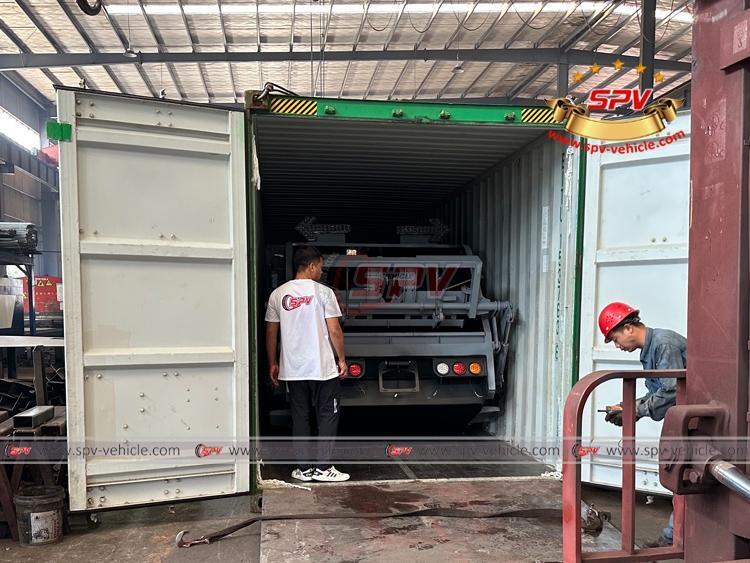 ** To Brunei in 2022 - 8 CBM Garbage Compactor Body **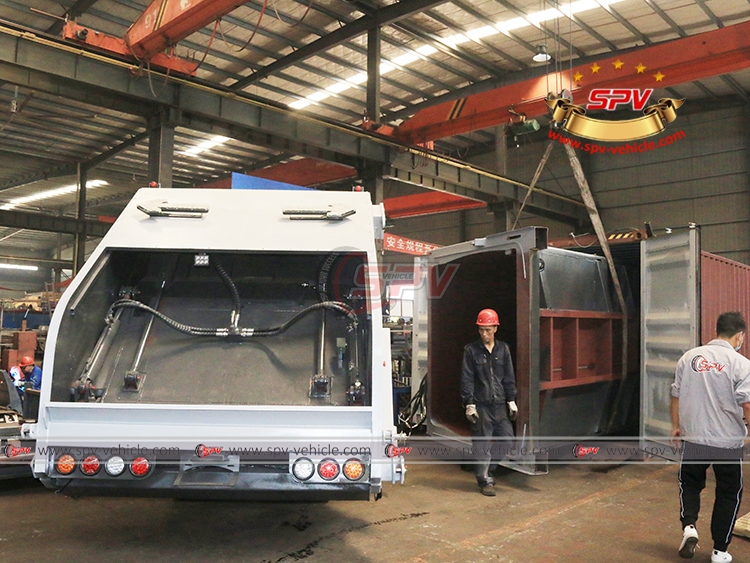 Related Link:

10 CBM Garbage Compactor Body: http://www.spv-vehicle.com/garbage-truck/garbage-compactor-body/990.html

Similar Keywords: garbage compactor SKD, compactor body superstruckture, compactor truck body, garbage body CKD...