SPV Brand water tank truck use non-toxic treatment inside tank.Make sure it can be achieved the standard of drinking water. It adopts advanced technology of both domestic and overseas.

In Tanzania, water is scarcity, So they need use these water tank truck transport the drinking water to many place. We basic our company policy Client-friendly, choose Dongfeng top rank Kingrun chassis to make it. This chassis is used powerful Cummins engine with 210 Ps, suitable for Tanzania road condition. And we made the tank with non-toxic treatment inside tank can be suitable for transporting drinking water, called as potable water tanker, safe to human body. We also add pump box could be locked for preventing steal. Do every detail, just for the convenience of customers.
Thanks very much our value clients trust with our SPV, We always try our best to offer the best service and high quality to our value clients.

This Dongfeng water tank truck(12,000 litres) is suitable for transporting and supply water, whatever industrial or agriculture water. It is used for farm irrigation, draught relief, water supply. It can be used for drinking water transport if non-toxic treatment applied or made of stainless steel. It is one of the leading water tank vehicles internationally.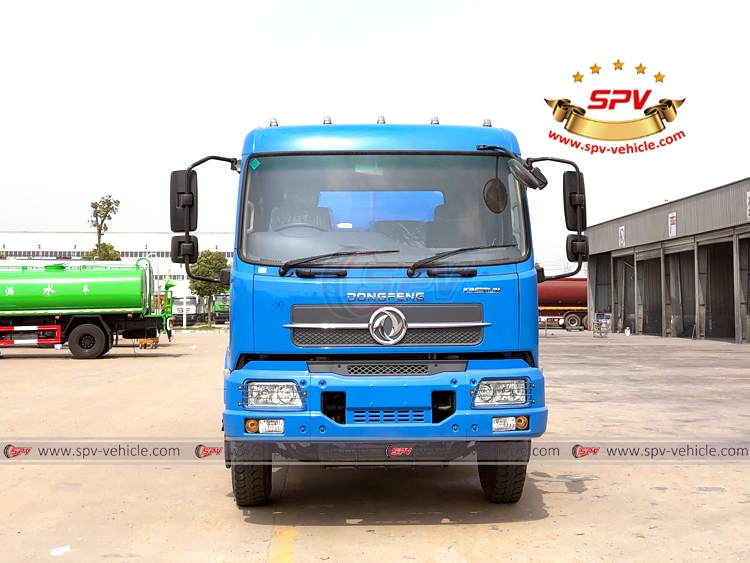 Front view of 12,000 litres Water Tank Truck Dongfeng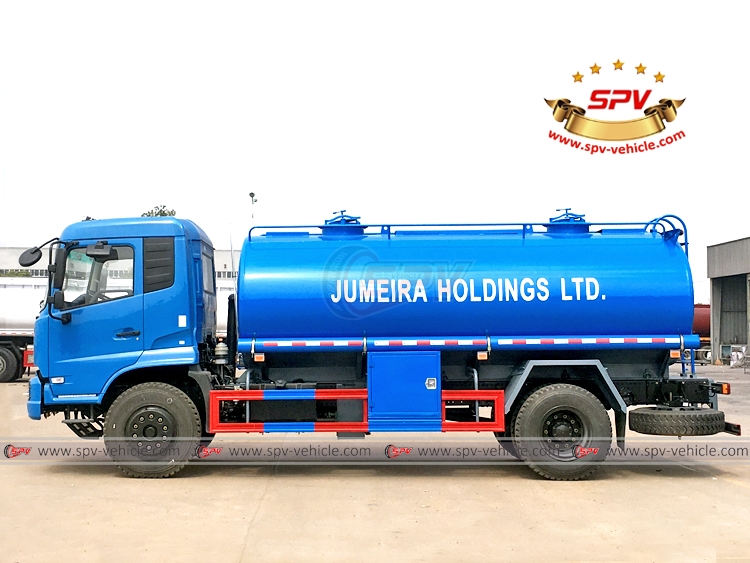 Left side view of 8,000 litres Water Bowser Dongfeng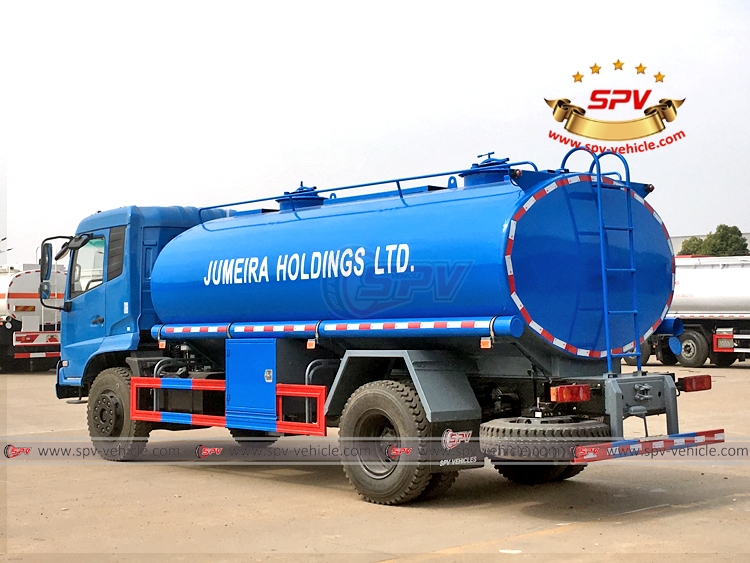 Left back view of 12,000 litres Water Tank Truck Dongfeng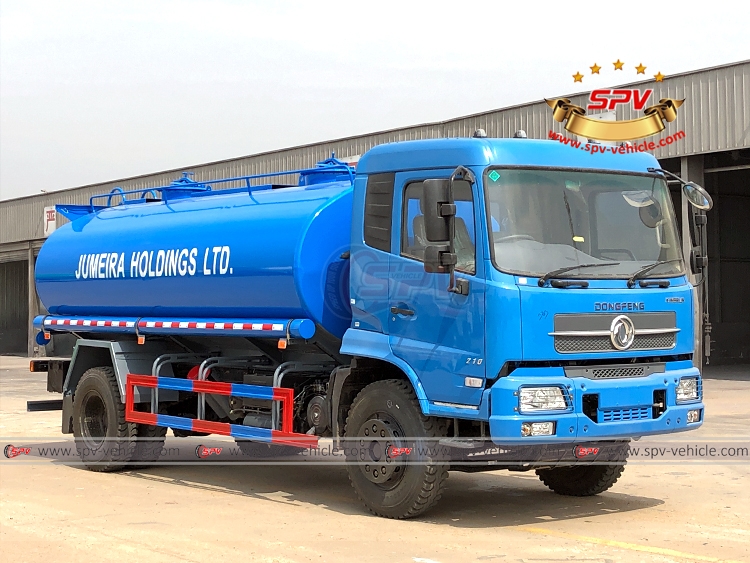 Right front view of 12,000 litres Water Tank Truck Dongfeng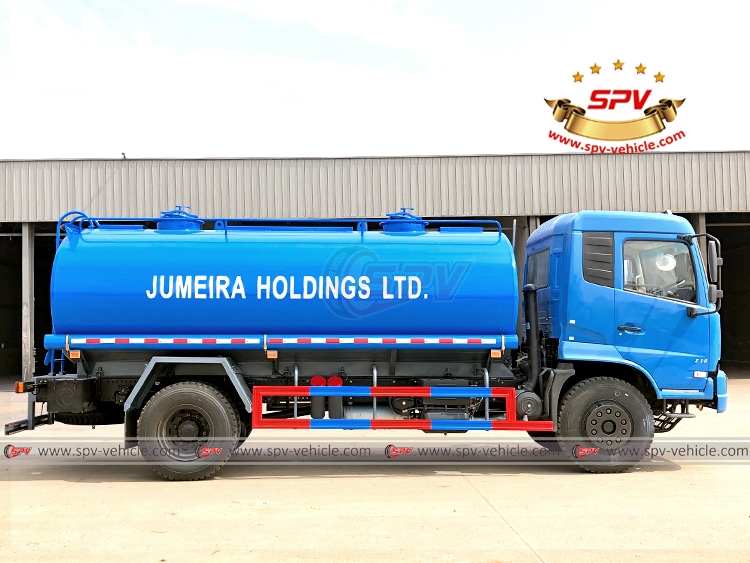 Right Side view of 12,000 litres Water Tank Truck Dongfeng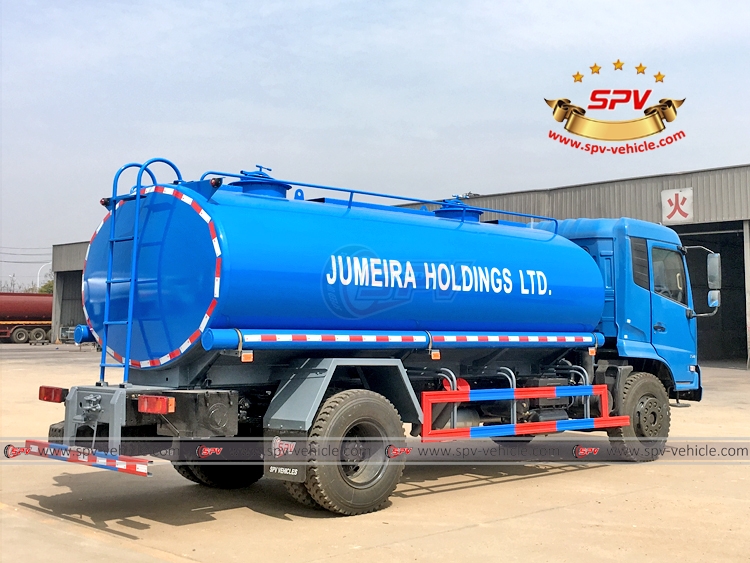 Right Back view of 12,000 litres Water Tank Truck Dongfeng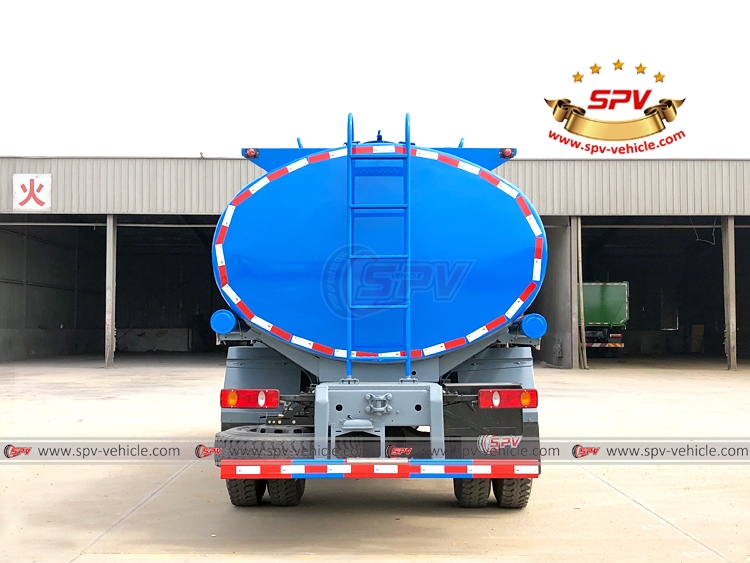 Back view of 12,000 litres Water Tank Truck Dongfeng
Related Link:

12,000 litres Water Tank Truck Dongfeng Kingrun: http://www.spv-vehicle.com/tank-truck/water-bowser/water-tank-truck-dongfeng-kingrun-838.html

Similar Key Words: water tank truck, water bowser, water tank cart, mobile water truck, water carrying truck, water sprinkler truck