Basic FAQ: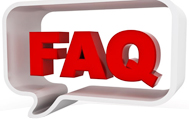 1. Do you have second hand trucks (used trucks)?

SPV Vehicles – Sorry, normally we have no second hand trucks. We manufacture by order. But there may be slight possibility that we have one or two similar trucks in inventory for some hot items, which client repeats order again and again, so we make half-finished structure in inventory, such as tank, main parts, for quick delivery.

2. Why buy from you (What are your advantages)?

SPV Vehicles – Premium quality; reasonable price; considerate service; warranty covered; parts available; after-sale service.
Please see details: http://www.spv-vehicle.com/why-choose-us.html

3. Lead time (How long can you deliver your vehicles)?

SPV Vehicles – Production lead time is 2 – 8 weeks dependent on chassis availability or exact vehicle types. For basic tanker truck with popular chassis, lead time could be 2 weeks. For some complicated trucks, or with right hand drive chassis, lead time is longer.
Actual on board date is according to vessel available when finishing production.

4. Logistics/Shipping - How do you deliver your vehicles to us and how long does it take?

SPV Vehicles – For far away countries, we always use sea transport. According to vehicle dimension, we may use container vessel, or bulk vessel (the vehicle is lifted onto vessel by cranes), or RORO vessel (Roll on roll off vessel, the vehicle is driven on at loading port and driven off at discharge port, it is best way for a vehicle with engine. Semi-trailer without engine, can be loaded with a tractor from the port.) Usually it takes about 6 weeks to West Africa or South America. Shorter time to nearer countries.

To deliver to neighbor countries, which share borders with China, we can deliver the vehicles by driving to the borders and hand over to end users after declaring with customs.

5. Payment terms (What kind of payment terms do you accept) ?

SPV Vehicles – The common payment term is 30% advance payment when placing order, then 70% balance payment after goods ready and before shipment.
We also accept Letter of Credit from reputable bank.

6. Do you accept third party inspection?

SPV Vehicles – Yes, we accept inspection by world famous organization, such as SGS, ITS, UV………

7. What countries have you shipped your products to?

SPV Vehicles – We have shipped many special vehicles, We know well about the policy and preference of these countries

Asia: Bangladesh, Sri Lanka, Afghanistan, Armenia, Uzbekistan, Kazakhstan, Kirgizstan, Burma, North Korea, Philippines, Indonesia, New Zealand……
Middle East: Jordan, Iraq, Qatar, UAE……
Africa: Angola, Algeria, Nigeria, Gambia, Congo, Congo(K), Guinea, Ghana, Mali, Zambia, Chad, Ethiopia, Mozambique, Sudan, South Sudan…...
South America: Trinidad, Chile, Venezuela, Panama, Cuba, Colombia, Peru, Bolivia, Uruguay…….
Europe:Gibraltar, Moldova……

8. Do you have exclusive agent, dealer, and distributor in our countries?

SPV Vehicles – We have some distributors worldwide, such as in Central Asia area, Chile of South America, West Africa, but till now, we have not signed exclusive agreements with any. You can feel free to purchase whatever from us or from our distributors. You will benefit an easy purchase if from our distributor because they know well about import procedures. You can just rest assured to wait for the amazing vehicles show up in front of you.

9. If I introduce an order to you, can I get commission from you?

SPV Vehicles – Sure. After the transaction finishes, we will remit the commission to your or your nominated account by wire transfer, or western union, etc.

10. How do you effect your warranty?

SPV Vehicles – Our warranty covers 12 months, if parts broken (artificial damage excluded) within warranty period, we will send replacement parts by courier DHL, UPS, FEDEX, etc. to your door. If really serious problems happen, we will assign our engineers to go onsite and repair it, which has never happened before.

11. Are our parts available for many years?

SPV Vehicles – Yes. We always use the newest chassis and technology to build our special vehicles. The parts will be available for many years. You can buy from us with cost after warranty expires.

12. Can you assign your engineers to go for onsite training?

SPV Vehicles – Yes. If you have training requirements, please kindly let us know when discussing a commercial contract.

13. Can you provide user's manual in our language?

SPV Vehicles – Sure, normally we provide user's manual in English. With certain quantities, we can provide manuals in other languages, too.

14. Can I ask for your help to buy other stuff from China besides vehicles?

SPV Vehicles– Yes, we do provide such service if it does not cost too much time and energy. We do it as for friendship.

14. How can I reach your factory?

SPV Vehicles – Our factory is located in center of China, Hubei Province. The province capital is Wuhan city. Our city name is Suizhou, 150Km away from Wuhan city.

The nearest airport is called Wuhan Tianhe Airport. Whatever from Beijing, Shanghai, Guangzhou, a short 1.5 hours' flight will bring you to Wuhan Tianhe Airport. We will pick you up from the airport, after 1.5 hours' driving, you will be in front of our factory.

You can also take highway train from Beijing, Shanghai, Guangzhou to Wuhan city, period is 4-5 hours, then 1.5 hours' driving will bring you show up at our factory.

You can see details from http://www.spv-vehicle.com/contact-us/.


FAQ about products:

1. Do you have right hand drive truck?

SPV Vehicles – Yes, we can provide right hand drive trucks, whatever in light truck, medium truck, heavy-duty trucks.

2. What emission standard will your vehicles meet?

SPV Vehicles – We have full range of vehicles with engines meet Euro II, Euro III, Euro IV, Euro V, to suit different countries' road regulation.

3. Is your ISUZU of Japanese origin?

SPV Vehicles – ISUZU Japan only manufactures right hand drive. ISUZU China is a joint venture between ISUZU Japan and China, manufacturing left hand drive chassis in China. The ISUZU chassis we are manufacturing special vehicles with mostly are made by ISUZU China. These chassis are manufactured by following exact ISUZU drawings from Japan, sharing same manufacturing techniques, under strict quality control and monitor. They carry exact same logo ISUZU, use universal parts (exchangeable with ISUZU Japan). The quality and performance is as excellent as Japanese origin.