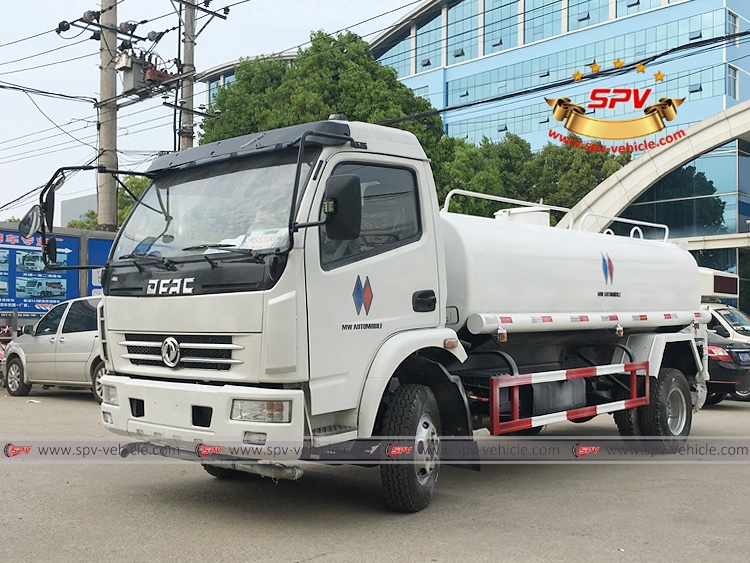 Water sprinkling truck is used to washing and cleaning street, watering plants and suppress dust, etc. It is the best seller among SPV trucks. We sells around 200 units water trucks in and out of China every year. At middle of April, SPV got order from Philippines clients of 1 unit of water sprinkling truck Dongfeng to help water plants in green belt.

It usually takes around two months manufacturing time, but as this Dongfeng water sprinkling truck is our common product, it takes only one month to finish this order. We are shipping it today to Shanghai port to catch vessel to Manila on May 17th.

This water sprinkling truck Dongfeng has 6,000 litres tank. It has function of: front flushing, rear spraying, water cannon shooting. With high efficient water pump, it only needs 20 minus to filling water in.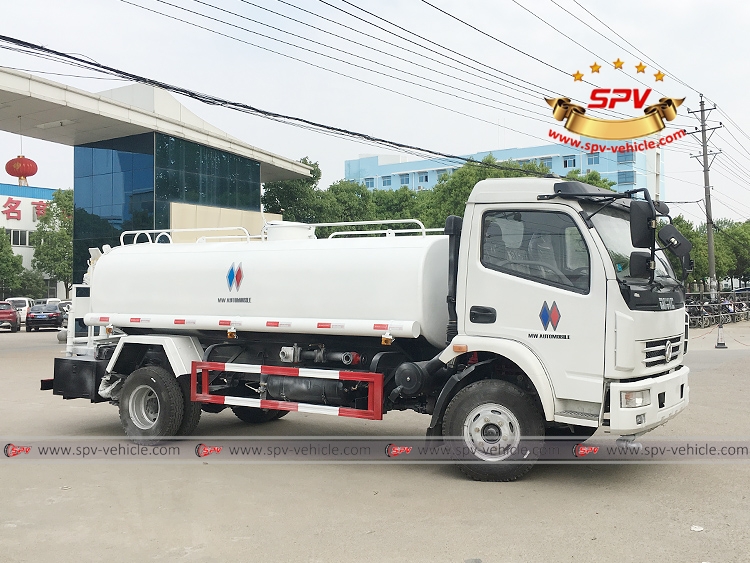 Photo 1: Right front view of 1 unit of Dongfeng water sprinkler truck (6,000 litres)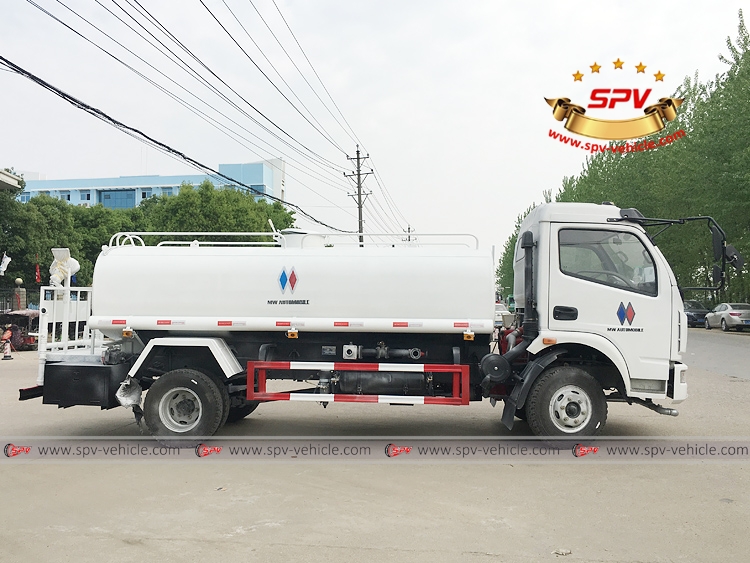 Photo 2: Right side view of 1 unit of Dongfeng water sprinkler truck (6,000 litres)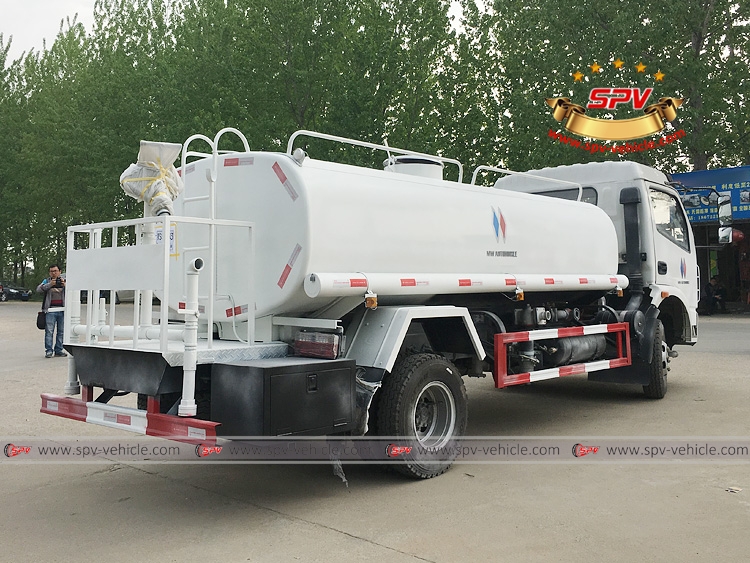 Photo 3: Right back view of 1 unit of Dongfeng water sprinkler truck (6,000 litres)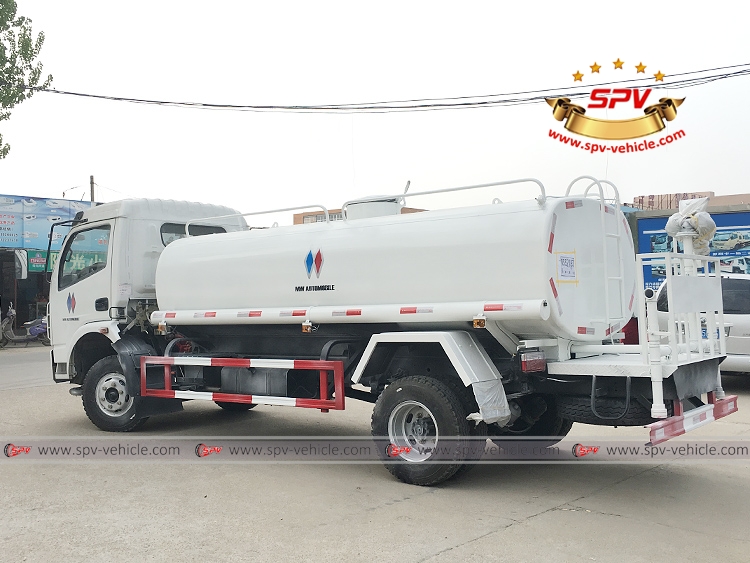 Photo 4: Left back view of 1 unit of Dongfeng water sprinkler truck (6,000 litres)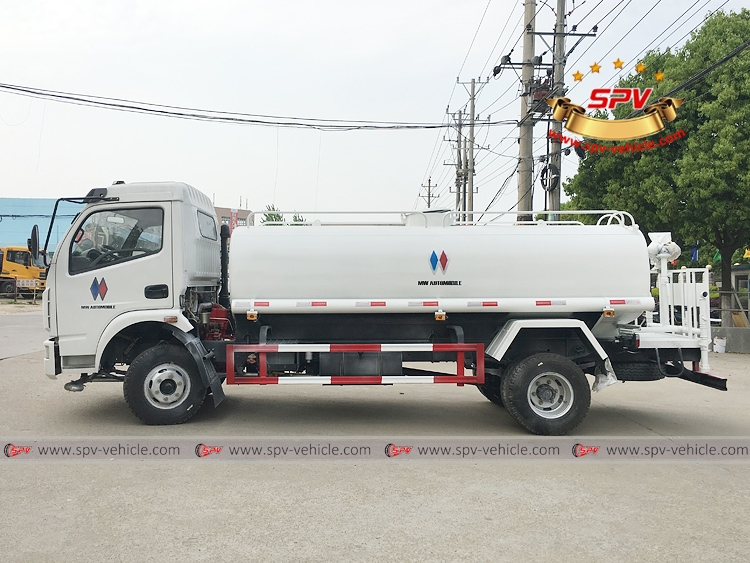 Photo 5: Left side view of 1 unit of Dongfeng water sprinkler truck (6,000 litres)


Related Link:

6,000 Litres Dongfeng Water Sprinlker Truck(4X2, Left Hand Drive): http://www.spv-vehicle.com/tank-truck/water-bowser/water-tank-lorry-dongfeng-44.html

6,000 Litres Dongfeng Water Sprinlker Truck(4X2, Right Hand Drive): http://www.spv-vehicle.com/tank-truck/water-bowser/watering-truck-dongfeng-rhd-462.html

Similar keywords: watering bowser, drinking water vehicle, water tank, watering truck, water tank lorry, mobile water bowser