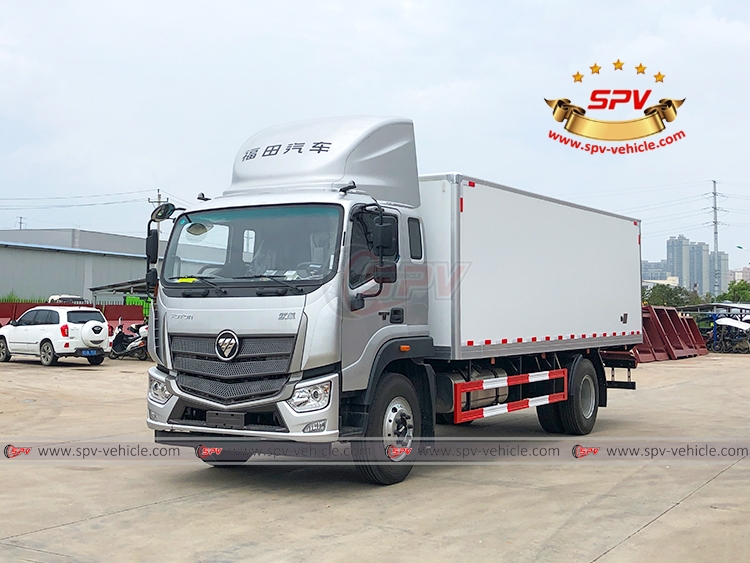 SPV got an order for vaccine truck in Jun, 2020 from Mongolian clients. This year, because of the epidemic situation, vaccine truck, ambulance, fire truck, water spraying truck are on hot sales.

Vaccine truck is special purpose refrigerator truck. As the vaccine should be transproted between 2° to 8°, so the refrigeration unit should cool the van in summer and heat the van in winter. Besides the multi-fucntion refrigeration unit, vaccine truck should also have 5 walls ventilating slots and temperature & humidity recorder.

The bottom wall inside the van is cosisiting of high-density aluminium slots. The other four walls slot is make of stailess steel.

According to clients requirments, the van inside dimension is 6500*2300*1800 mm and the external dimension is 6700*2500*2000 mm.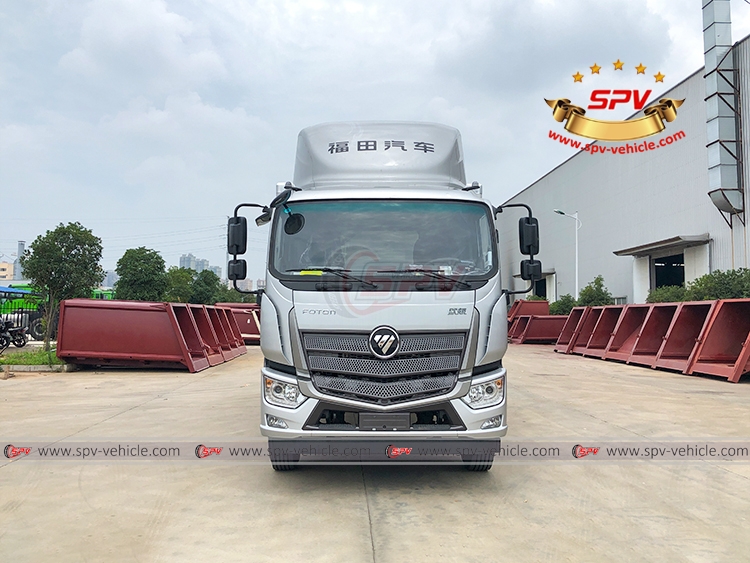 Front View of Vaccine Truck FOTON(10 Tons)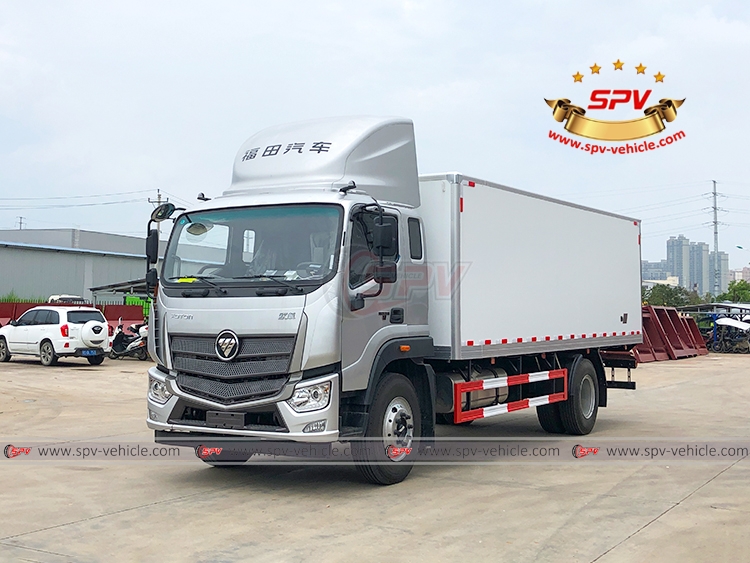 Left Front View of Vaccine Truck FOTON(10 Tons)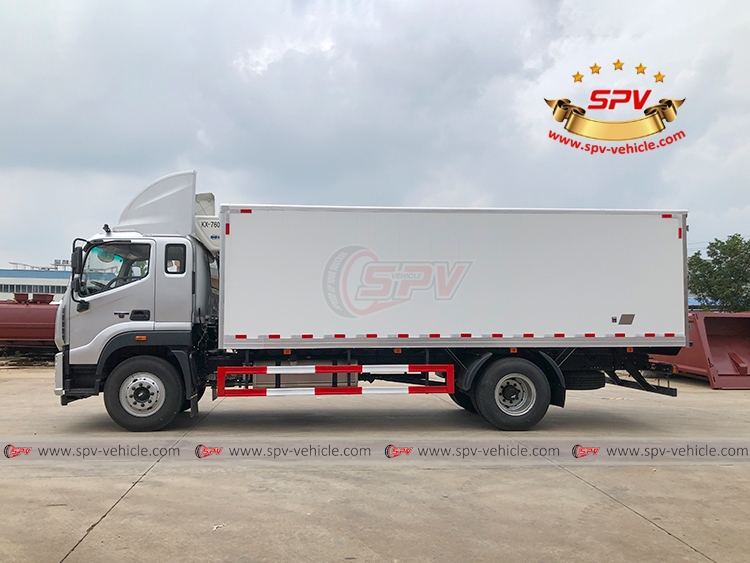 Left Side View of Vaccine Truck FOTON(10 Tons)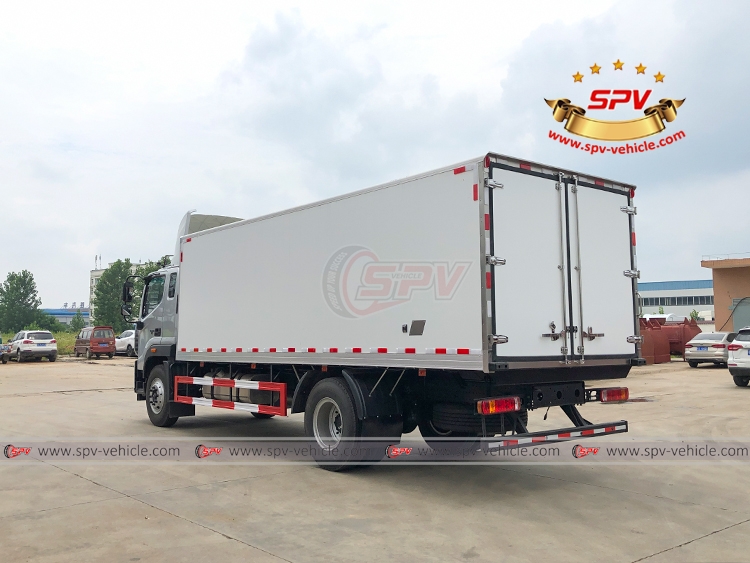 Left Back View of Vaccine Truck FOTON(10 Tons)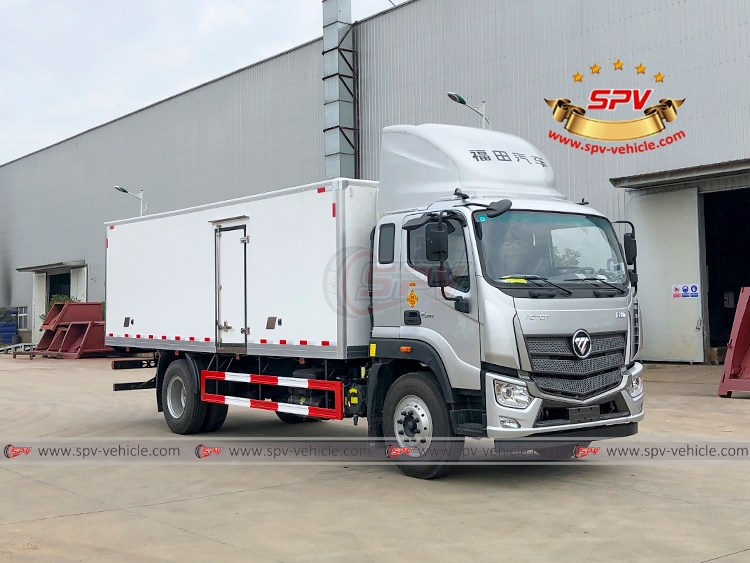 Right Front View of Vaccine Truck FOTON(10 Tons)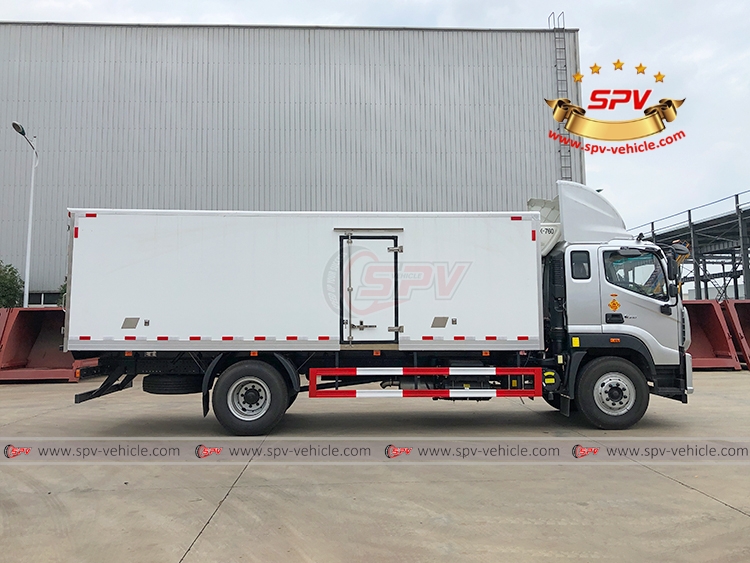 Right Side View of Vaccine Truck FOTON(10 Tons)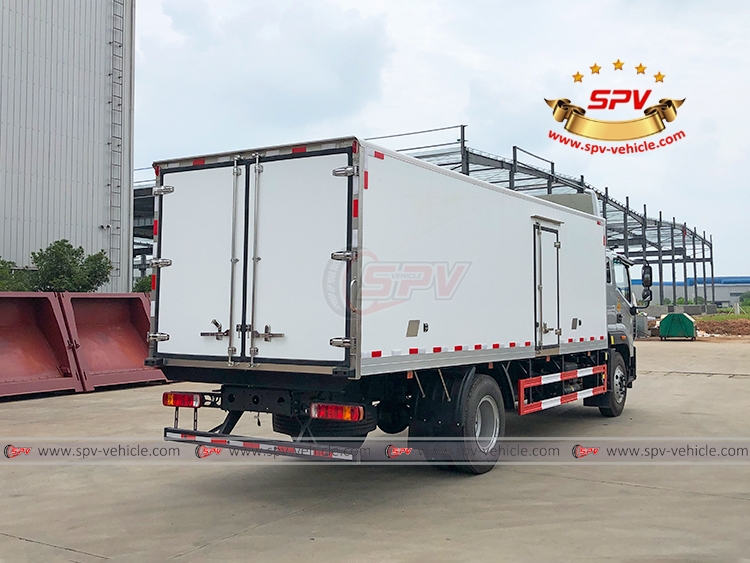 Right Back View of Vaccine Truck FOTON(10 Tons)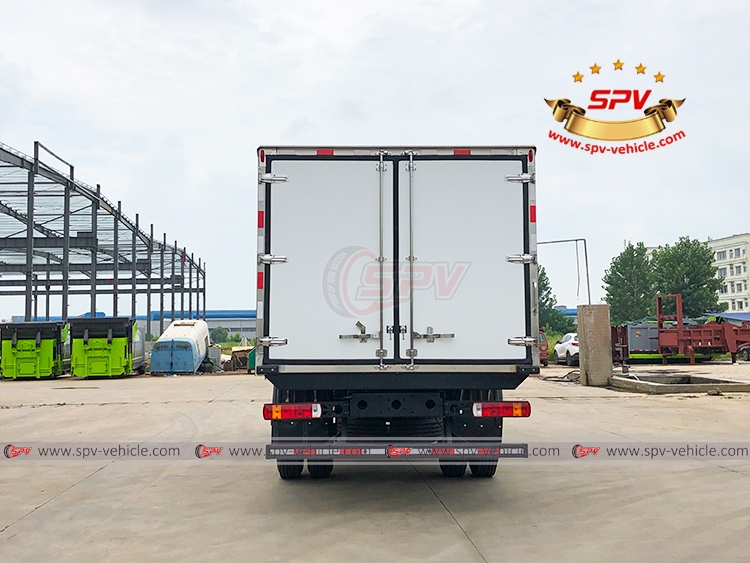 Back View of Vaccine Truck FOTON(10 Tons)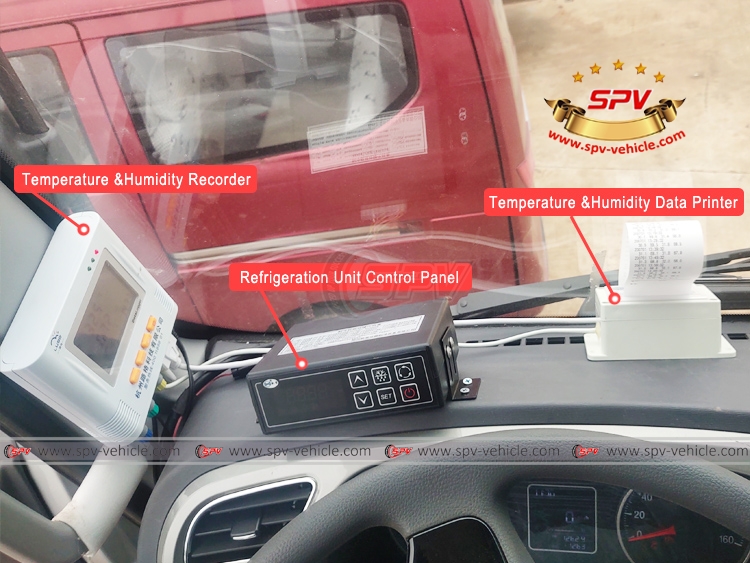 Data logger and printer for Vaccine Truck FOTON(10 Tons)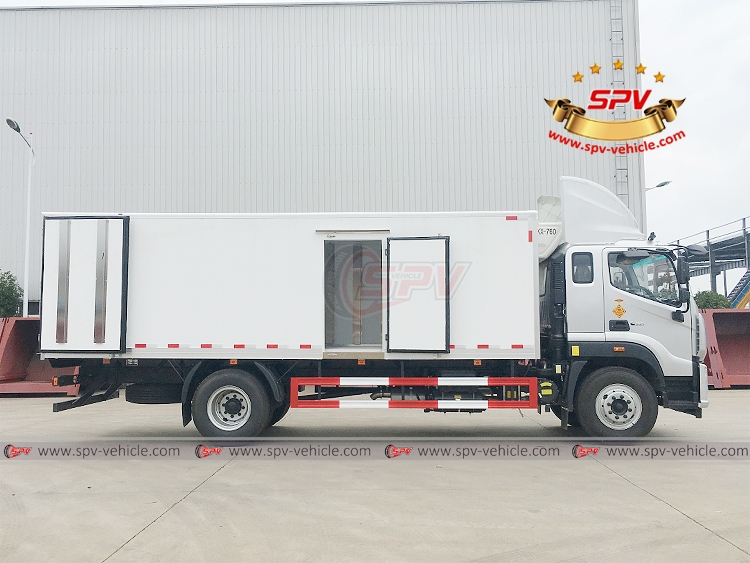 Side Single Door for Vaccine Truck FOTON(10 Tons)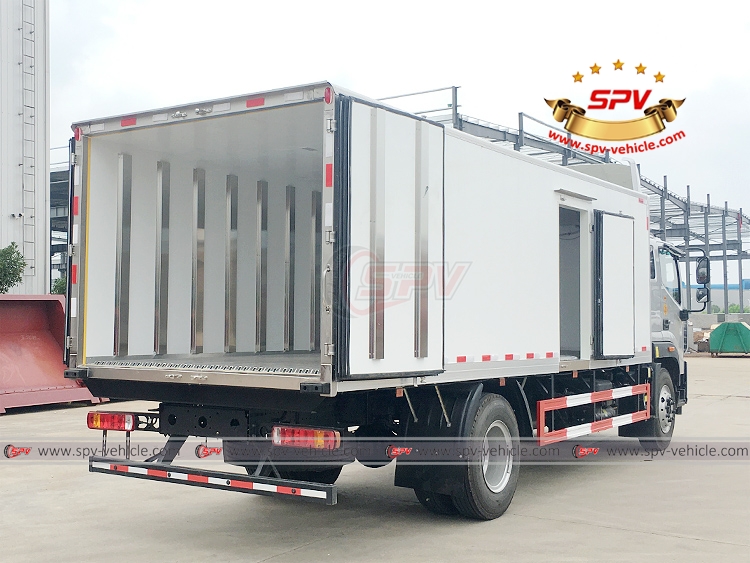 Rear Double Opened Door for Vaccine Truck FOTON(10 Tons)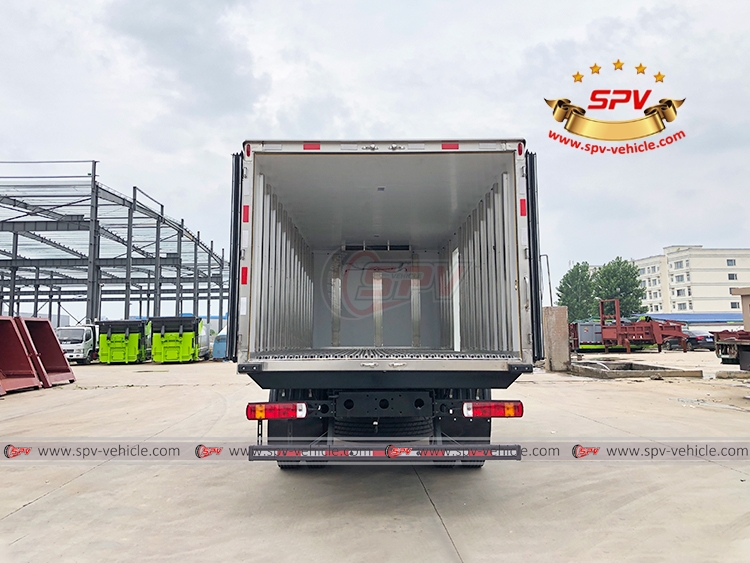 5 Walls Ventilating Slots for Vaccine Truck FOTON(10 Tons)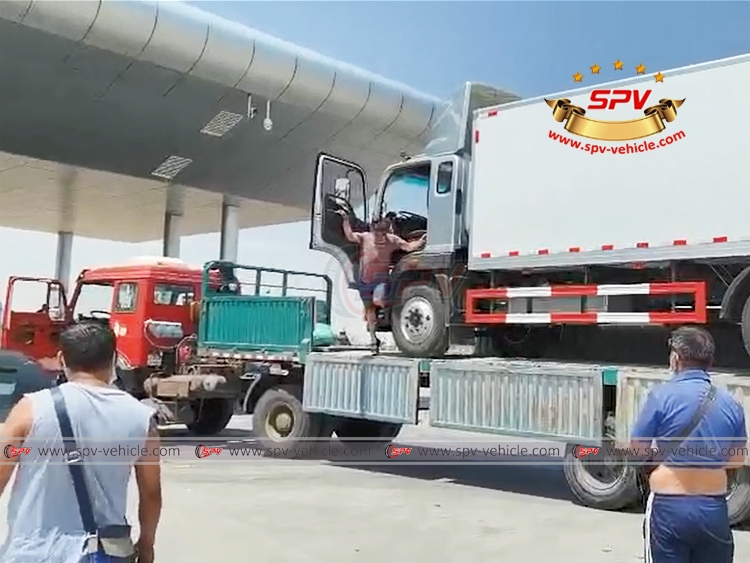 Mongolia clients use semitrailer to transport vaccine truck from Chinese border to Mongolia border
Related Link:

Vaccine Truck FOTON(10 Tons): http://www.spv-vehicle.com/van-truck/refrigerator-truck/vaccine-trcuk-foton-967.html

Similar keywords: Vaccine Vehicle, Vaccine Transportation Truck, Reefer Truck, Refrigerator Van