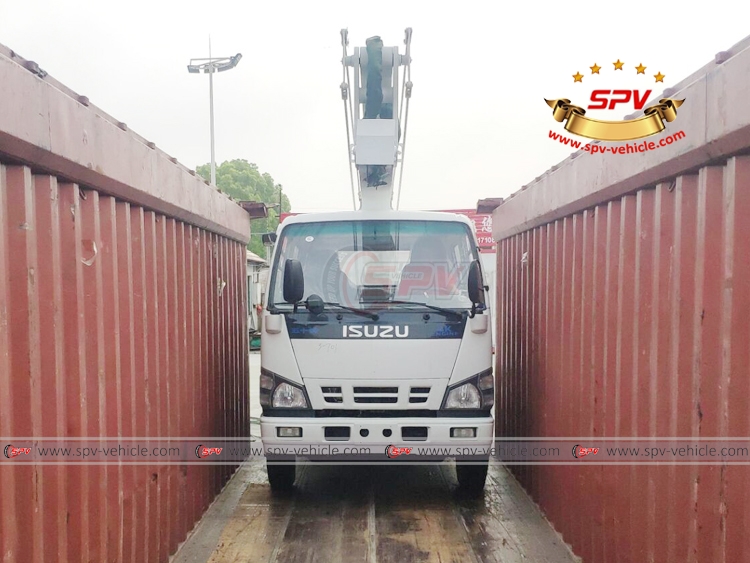 This is the third unit of 16 meters aerial platform truck ISUZU exporting in 2020, it will be shipped to
St. Vincent and The Grenadines
. The first one is shipped to Egypt, the second one is shipped to Cambodia.

SPV is good at manufacturing aerial platform trucks. Our platform truck has good outshape, outstanding performance and durable qaulity. There is 4 outriggers to guarranty stability, there is one emergency
motor which could guarranty safety in case of truck shut down suddently.
Truck quick info: ISUZU, 120HP Turbo Engine, Euro IV emission, 5 front & 1 reverse gear, A/C, Radical tires, Max aerial working height 16 Meters. For convenient control, there is operation panel at both of bucket and platform.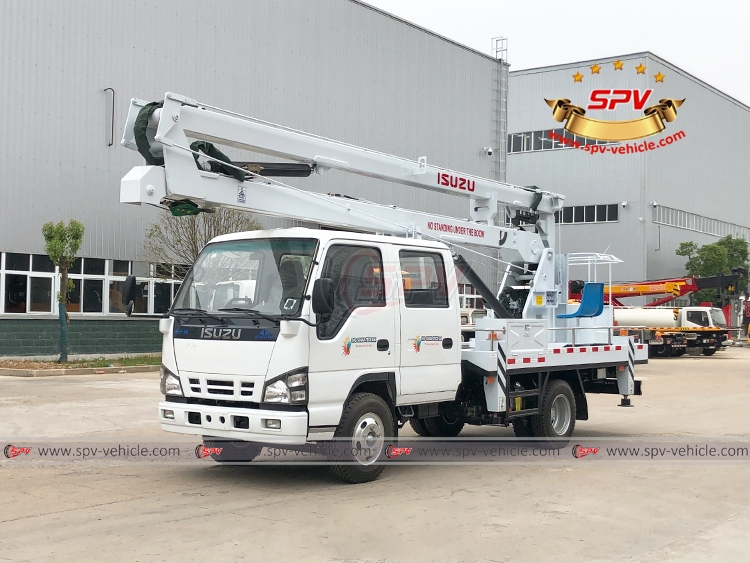 Left front view of 16 Meters Aerial Platform Truck ISUZU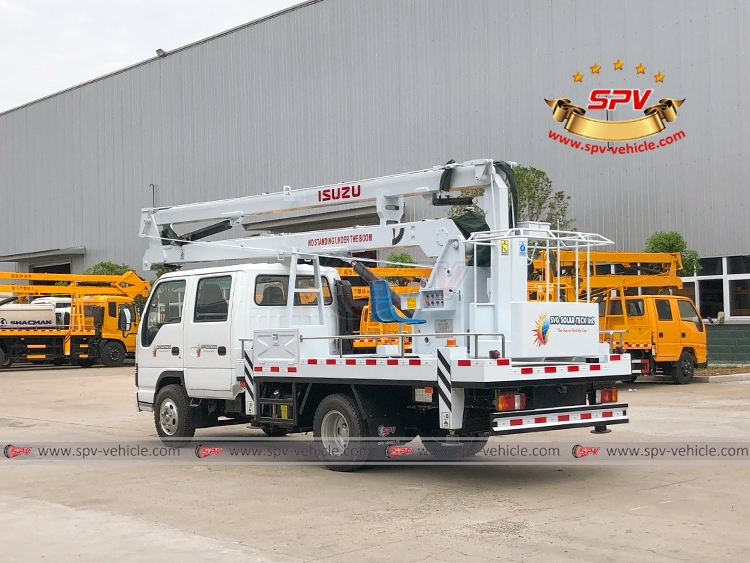 Left back view of 16 Meters Aerial Platform Truck ISUZU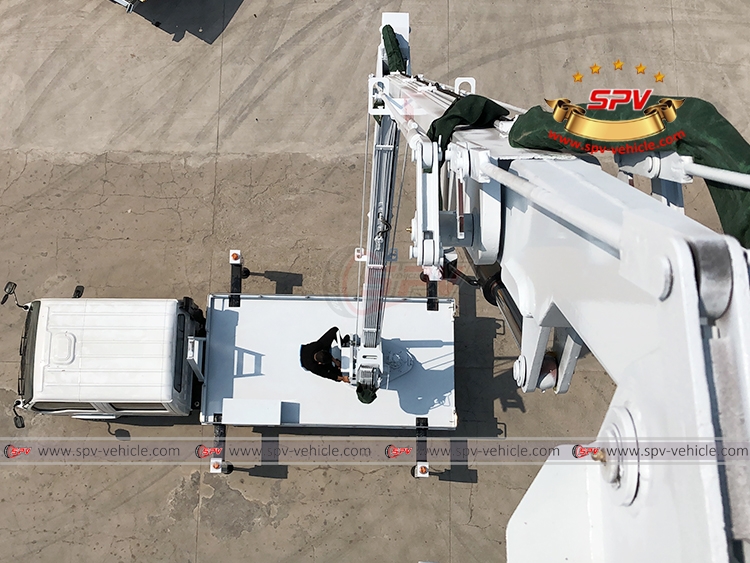 View from bucket - 16 m Aerial Platform Truck ISUZU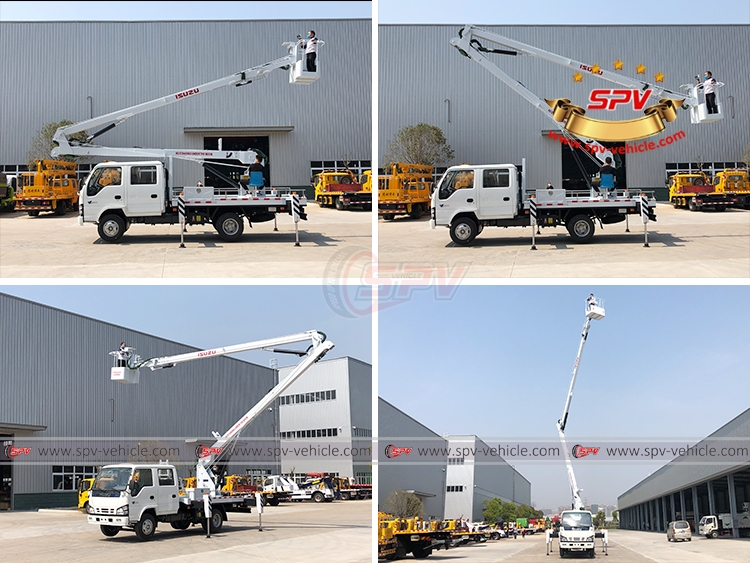 16 m Aerial Platform Truck ISUZU Testing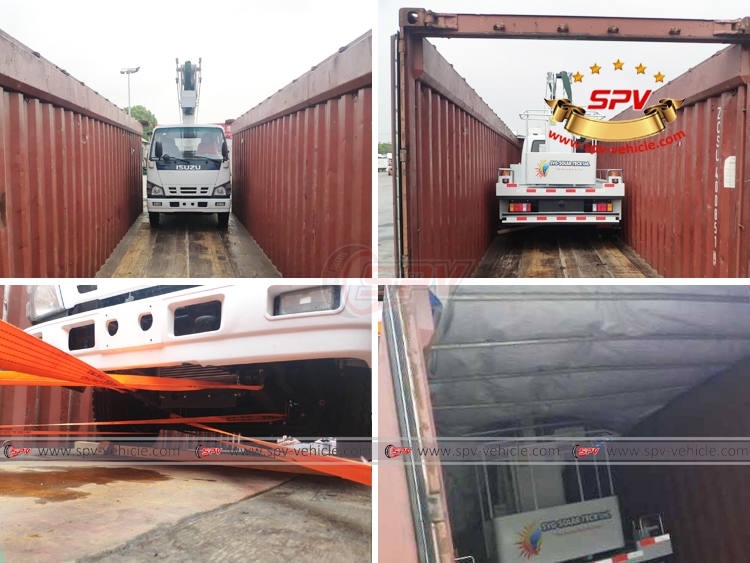 16 Meters Aerial Platform Truck ISUZU - Loading into 40" High Roof Contianer